Seychelles Resorts




Championship Golf Courses - visitors most welcome




Alphonse Island - Seychelles

Remote Reefs and Fantastic Fishing


Accommodation - 25 ' A ' framed bungalows.

Executive Villas - 5

Meal Plan - Full board all drinks payable locally.

Transfer Time - Alphonse Island is approx 60 mins flight from Mahe

Dress Code - Gentlemen are requested to wear long trousers and a collared shirt in the evening.

Facilities - Restaurant, Bar, swimming pool, tennis court, bicycle,
billiards, snorkelling, Complimentary boat trips, to Bijoutier and St. Francais Islands. Scuba-diving and fishing available at an additional cost.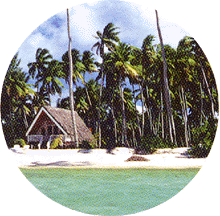 Beach-front accommodation

Alphonse Island Seychelles, is a gorgeous coral atoll in southern Seychelles, belonging to the
Amirantes group of islands.

Alphonse has extensive reefs, tranquil lagoon and steep underwater walls that provide for the perfect ingredients for superlative fishing and diving. Fly fishermen travel from around the world to experience the unique opportunity of catching a record-breaking Bonefish at nearby St. Francais Island. Special packages available upon request.




Pool and gardens

Surrounded by coconut trees,
the Alphonse Island Resort Seychelles
is a 5-Star haven for guests. Facilities include a free-form swimming pool, tennis courts, restaurant and bar, Freshly picked or caught ingredients create delicious
Creole lunches and dinners.

Bungalows and lodges are dotted amongst the trees. Most accommodation is in elegant 'A' frame chalets. Executive Villas have a separate living area and double whirlpool bath.

Alphonse's beautiful uninhabited neighbour Bijouter, is a desert island paradise, with the most beautiful beach, but unfortunately no bar or restaurant. Armed with a picnic, spend the day 'castaway' on this uninhabited Indian Ocean gem.

Our Opinion
Quality 5-Star resort with a 'Castaway' appeal to it, together with
extremely good fishing if your idea is to relax and enjoy the 'slow-lane'
for a while, this is the place to be.

Speak to someone who's been !

Telephone : ( 0113 ) 2773 663

Reservations and Enquiries



General Info
About Us
Disclaimer
What They Say


Twin Centre holidays Safari South Africa




Shopping in Dubai
a few nights stop-over


Kids Fun and activities
something for everyone they
just love it !





FREE Watersports At most of our resorts in Mauritius





Diving Coral Reefs, shipwrecks and fantastic marine life species