Resorts


Twin Centre holidays Safari South Africa

Shopping in Dubai
a few nights stop-over

Kids Fun and activities
something for everyone
they just love it !


FREE Watersports At most of our resorts in Mauritius



Diving Coral Reefs, shipwrecks and fantastic marine life species
General information
There are currently fairly widespread building works taking place throughout Dubai especially on the sea-front
where some of the major tourist hotels are situated.

This is part of the government scheme and strategy to ensure that this Emirate remains at the forefront of advancement to meet the anticipated future demand of the discerning traveller.

Of course, Dubai has developed a reputation for its bold and innovative approach in creating architectural wonders,
and for its cutting-edge infrastructure, architecture and design.

It recognises however, that any unavoidable disruption requires to be kept to an absolute minimum and hotels make every effort to ensure that guests have an enjoyable holiday in Dubai.

These developments are not under the control of any Operator
nor are they necessarily always made aware of them in advance.

The vast majority of beach hotels are fairly adjacent to the building works. As you approach them, one inevitably becomes aware of the extensive building work that is in progress and will continue for some time.

Once you actually enter your hotel, all resort facilities tend to be sea-facing with the result that you become oblivious to the development works to the rear. Despite the existence of these building works, the room occupancy rates in Dubai are at an all time high.

Selection of 2006 Events
January : Standard Chartered Dubai Marathon - The marathon follows a clockwise circuit of the city with the start and finish being at the World Trade Centre

January. February: Dubai Shopping Festival During the annual Shopping Festival bargains abound and the event is enlivened with fashion shows, street theatre performances, film festivals, children's events, nightly firework displays and fabulous prize draws an attractions.

March : ATP Tennis Championship : The US $1 million prize attracts some of the worlds top tennis players to Dubai's impressive Tennis Stadium.

Dubai's Desert Classic Pro Golf Tournament : Held Annually at the Emirates Golf Course, this has become one of the most popular golfing events on the European Tour and attracts many of the worlds leading golfers.

Emirates World Series World Cup : The Dubai World Cup at the Nad Al Sheba Racecourse is the richest horse race in the world.

June to September : Dubai Summer Surprises - This summer festival, when Dubai's many shopping mall offer major reductions on a wide range of goods, encourages visitors to shop, save and celebrate !.

September/October : Ramadan - The Muslim holy month of Ramadan
is celebrated for a period of one lunar month (30 days). In 2006, Ramadan is expected to be around 23/24 September to 21/22 October.

December : Dubai Rugby Sevens - The Dubai Exiles Rugby Club plays host this annual 3-day event which is the opening tournament of the IRB World Sevens Series.





Speak To Someone Who's Been !
Telephone: ( 0113 ) 2773 663

Reservations
Enquiries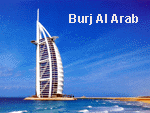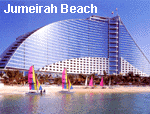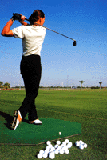 Championship Golf Courses
visitors most welcome