Hilton Dubai - Jumeirah Beach





Superior


389 Rooms
6 - Bars
International, Italian, South American and Beach Bar Restaurants.
Health Club.
Watersports (charge)
Kids' Club ( 3 - 12 years old ).
Emirates Golf Club nearby.
FREE Hotel Bus service to Dubai centre.
Airport - approx. 30 mins.
Honeymoon Specials - please enquire.
Board Basis - Bed & Breakfast (optional Half Board supp)

Stylish resort offering the high standards of service and quality for which the Hilton is renowned.
Spectacular beachfront location, the Hilton Dubai is one of the newer hotels in Dubai offering the very best in personal service and comfort in a prime position on Jumeirah Beach. The impressive lobby leads out to the spacious pool area from where terraced lawns overlook the wide expanse of sandy beach.
From contemporary room decor to the chic Italian 'Bice' bistro and the modern fitness centre, there's a style about the Hilton one finds hard to resist.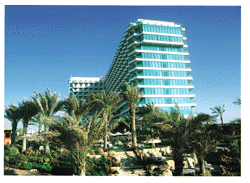 Hilton Jumeirah Beach

Occupies a front-line position right on the beach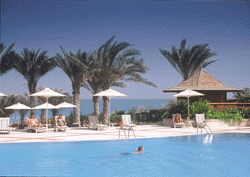 Hilton Dubai - Swimming Pool

Adjacent to the beach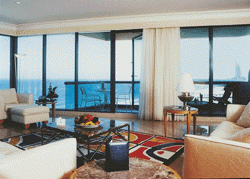 Panoramic Views

Hilton Dubai - it is impossible not to relax and enjoy the splendour of this superb hotel with it's panoramic views from every angle.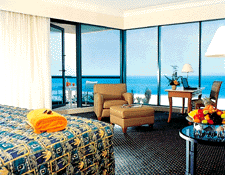 Gulf Suite

Superbly appointed, overlooking the Arabian Gulf,
these Suites are light and spacious.

Accommodation
Land view rooms have bath, shower, hairdryer. TV (with Internet access) minibar, air-conditioning, safe and balcony.

Executive sea view rooms are located on the top 3 floors, offer private check-in, CD player, tea & coffee making facilities and include drinks and snacks in the
Executive Club lounge.

Family Suites and Executive Suites available on request.




Deluxe Room




Beach Entrance

Just a stroll through the gardens and one is immediately onto the white soft sandy beach, of the Jumeirah Beach.
As one would expect with one of the worlds
premier hotel groups, the Hilton Dubai holds
a prominent 'pole position' on Jumeirah Beach.

Speak To Someone Who's Been !
Telephone: ( 0113 ) 2773 663

Reservations
Enquiries