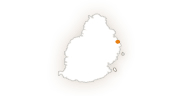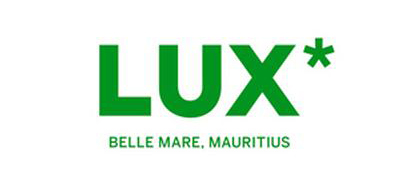 LUX* Belle Mare Hotel Mauritius, a fantastic 5 Star Deluxe Beach Hotel Resort
Accommodation :
LUX* Belle Mare - Mauritius

Total: 174 Rooms
Junior Suites (162)
Lagoon Suites (4)
Honeymoon Suites (5)
Senior Suites (1- Chinese
& 1- African)
Maharajah Suite (1)

On the Eastern coast of Mauritius and stretching far into the distance, lies a beautiful turquoise lagoon, a restful and serene refuge for the Indian Ocean waves - and is the unique location for a unique hotel: the LUX* Belle Mare.

Staying at the LUX* Belle Mare is a choice: the choice of a wise traveller, who appreciates a luxury atmosphere as well as the human contact experience.

To spend some days at the LUX* Belle Mare is to share the rich cultural wealth of Mauritius. A privileged haven for high-profile personalities, stars, politicians, and also an ideal 5-Star for anyone else - LUX* Belle Mare is simply the representation of excellence as one of the best hotels in Mauritius.

Classified as a 5–Star Deluxe establishment, LUX* Belle Mare is the 'Niaide ' group's flagship hotel, with its chic and muffled atmosphere, elegant colonial architecture, constant innovation drive on extension, novelties and culinary talents, and a decoration and style adapted to suit all its guests' tastes and needs.
Ratin 5-Star Deluxe
Check this out . . .



Please !
if you have any questions - or just want to discuss a few matters - give me a call -
it's not a problem ! - " Kirstine "
Key points
• Classical Mauritian luxury resort
• Tropical elegance
• Stunning lagoon and beautiful beach – on the East coast
• Lush tropical garden
• One of the largest swimming pools of Mauritius (separate area for children) – 2000 sq metres
• All suites face the ocean
• Personalized service
• Huge Junior Suites that can accommodate 2 adults + 2 children – many suites are interconnecting (ideal for families)
• All-Suite hotel
• 12 Private Villas with heated pool (Intimacy & Exclusivity)
• Large choice of restaurants included in Half-Board - 4 restaurants and 2 -bars
• SPA driven by PAYOT's expertise
• WIFI access all over the hotel (for a fee)
• Yoga and Tai chi

Distance
Airport: 45 km
Capital (Port-Louis): 50 km

Restaurants and Bars
Rive Gauche
La Méditerranée
Indouchine
Le Langoustier
Club Savanne
Monsoon Lounge Bar

Accommodation
162 Junior Suites (60 sq metres)
The Junior Suites are spacious and airy, with terraces looking out over the lush tropical gardens down to the sparkling lagoon. Red and rust-coloured tones tastefully blend with the mahogany wood panels and blinds.

Each suite is equipped with king size beds, a dressing room and spacious bathroom with a large walk-in shower, two wash basins, a bath and separate toilets. Butler service is available on request.

4 Lagoon Suites (90 sq metres)
The Lagoon Suites offer wonderful views of the lagoon. Picture yourself watching the moon rising on the silvery sea as you relax in your bath!

The suite has a spacious room with a huge bed, a bathroom with separate shower, toilet and whirlpool, as well as a large terrace with deck chairs facing the ocean and a table for breakfast at sunrise.

5 Suites Lune de Miel (90 m²)
For a unique atmosphere and views over the Indian Ocean the Suite Lune de Mar is idillic.

1 African Suite (100 sq metres)
You can almost hear the sound of the drums in this luxury hut-style suite, elaborately decorated with masks, rustic furniture, antique African curios and ethnic decorations, so remindful of the African continent. There is direct access to the garden from the suite, as in the African savana.

1 Chinese Suite (100 sq metres)
This refined and richly decorated gem of a suite celebrates the Asian art-de-vivre. Close attention has been brought to every single detail, from the antique Chinese pottery to the finest quality silk decorations.
Authenticity in luxury.

1 Maharajah Suite (240 sq metres)
This sumptuous suite indeed reflects the dream lifestyle of Maharajahs. Exquisitely crafted doors open on this magic place to reveal rich and opulent finery.

Entirely decorated with furniture and accessories brought directly from India, the suite's luxury is simply awe-inspiring. The comfortable lounge is equipped with deepsinking sofas and the private dining room adorned with rich furnishings.

A large terrace opens on the beach and the tropical garden. The private rooftop solarium can be accessed from an internal staircase. A connecting Junior Suite is also available for those with a family or a couple of friends.

A personal butler is at the guests' disposal throughout their stay.

Rooms and Suites Sharing Policy
Junior Suites: 2 adults + 1 teenager or 2 adults + 2 children or 2 adults + 1 baby

Lagoon Suites: 2 adults + 1 teenager or 2 adults + 2 children or 2 adults + 1 baby

Honeymoon Suites: 2 adults
Senior Suites: 2 adults or 2 adults + 1 baby

Maharajah Suite: 2 adults and can be connected with a Junior Suite, thus accommodating 6 persons

Note:
Baby: under 3 years old
Child: 3 to 11 years old
Teenager: 12 to 17 years old

Suites Facilities
• All suites have a private and furnished balcony or terrace facing the ocean
• Butler service in all suite categories (on request in Junior Suites)
• Air conditioning and ceiling fan
• Bathroom with bath, separate shower and separate toilets
• Dressing
• Satellite television, music channels, LCD flat screen and DVD players in all suites
• International Direct Dialling facility
• Minibar
• Safe
• Hair dryer and magnifying mirror
• Complimentary tea and coffee facilities
• Whirlpool in all suites (except Junior Suites))
• 220-240 volts electric sockets
• WIFI access (for a fee)

Restaurants and Bars
LUX* Belle Mare offers you 4 Restaurants and 2 Bars
Not less than four restaurants are available for enrapturing the LUX* Belle Mare guests with an innovative cuisine, subtly enriched with touches of local flavours. Inspired by the blends of spices and ingredients from all over the world, the internationally experienced Chef artfully conjugates his art and ravishes diners in all four restaurants with an exquisite range of flavours.

Rive Gauche
•Seating Capacity: 220
•Open from 7.30 a.m. to 10.30 a.m. and from 07.00 p.m. to 10.00 p.m.
Rive Gauche is the ideal spot for those who wish to experience the rich
Mauritian culture. Like the superior deck of a ship, Rive Gauche is the LUX* Belle Mare's main restaurant, open from breakfast to dinner. Its elevated
thatched roof confers to the restaurant a colonial exotic elegance and it is
the hotel's true culinary intersection, offering "a la carte menu", gala
dinners and thematic evenings, celebrating the Mauritian cultural diversity
through the variety of local flavours.
.
La Méditerranée
•Seating capacity: 80
•Open from 12.30 p.m. to 4.00 p.m. and from 7.30 p.m. to 10.30 p.m.
The "cuisine du soleil" is at the centre stage as Mediterranean and Mauritian recipes come together in this convivial and charming Mediterranean-style terrace restaurant on the beach. Joie-de-vivre reigns supreme as light meals, barbecues, salads, wood fired pizzas are enjoyed by guests, to the sound of Italian, Greek, Southern France and Lebanese songs.

Dinner at twilight time, as the night slowly falls, is a unique experience. Abandon yourself to a gentle reverie, feeling the soft sand beneath your feet while watching the scintillating fire flies ballet in the lagoon.
(Opening / closing hours are subject to change without prior notice)

Indouchine
• Seating capacity: 45
• Open from 7.30 p.m. to 10.30 p.m.
Authentic French products, the richness and refinement of Asian cuisine,
mingling with the subtleness and spices of Indian cuisine: an atmosphere
reminiscent of the colonial thirties reigns.

However… innovation is also very much present in this restaurant, a crossroad of flavours, with the glazed bay separating the kitchen from the dining area. Fusion is at the centre stage as the saucepans warm up and the Chefs skilfully and expertly bring alive the recipes. An authentic and salivating gastronomical experience.
The Chef's speciality is the delicious pan-fried foie gras and the Chocolate soufflé is simply divine. Open for dinner only. Reservation required.

Le Langoustier
•Seating capacity: 40
•Open from 7.30 p.m. to 10.30 p.m.
Le Langoustier, for its part, is an ode to the ocean. This restaurant is much
appreciated by diners for its elegance, idyllic settings and refined, subtle
cuisine. All the treasures of the Ocean are revealed and celebrated for the
pleasure of the diners' taste buds. This elegant seafood restaurant is set on a large terrace, overlooking the pool and the lagoon beyond.

Club Savanne
•Open from 4.00 p.m. – 1.30 a.m.
Under an immense thatched roof, supported by massive wood beams, Club Savanne is remindful of Africa. A popular rendez-vous place for relaxing before or after dinner in comfortable armchairs, with an exotic cocktail or a cigar from the LUX* Belle Mare private collection.

Monsoon Lounge & Bar
•Open from 10.00 a.m. to 1.30 a.m.
Arc-shaped around the pool, Monsoon Lounge & Bar is the popular meeting place throughout the day, offering views on the hotel, its gardens and the swimming pool on one side and, on the other, on the extensive stunning lagoon. A convivial, warm and light atmosphere prevails at the bar, with its rattan and exotic wood furniture. Waiters serve delightful Pina-Coladas and tropical cocktails, as well as club sandwiches and light snacks for those who want to nibble something after a swim in the pool.

24-hour Room Service
Beach Service
Light fruit treats, cocktails and refreshments are available throughout the day right under your beach parasol.
Private Dining

LUX* Belle Mare offers an array of dining alternatives, from romantic beach dinners for couples in the gazebo or private dinner parties for families or friends.

Evening Entertainment
Guests are entertained every evening by local artists with music and dancing under the stars.
Dress Code
Beachwear all day long (no uncovered swimming attire during breakfast or lunch). "Smart casual" as from 6.30 p.m.
(Opening / closing hours are subject to change without prior notice)

Wellbeing and Leisure
Water Sports
Exceptionally large swimming pool (2,000 sq metres) with separate children area.
Free of charge facilities: windsurfing, pedal boats, kayaks, aquagym, mini sails, snorkelling, glass-bottom boat rides and water-skiing.

For a fee: speedboat rides, scuba diving (PADI-certified) and big game fishing.

Inland Activities
Free of charge: fitness centre, beach volley, stretching sessions, table tennis, pétanque, floodlit tennis courts, Yoga and Tai-Chi.
For a fee: Mountain bikes, pool billiards and electronic games.
Three championship golf courses are close to the hotel.
1. Links
2. Le Touessrok
3. Anahita / Four Seasons

The LUX* Belle Mare Spa
The luxury LUX* Belle Mare Spa now offers a variety of treatments with Payot, one of the most prestigious spa brands, for the pleasure of guests who are eager to relax after an active day, in this haven of peace dedicated to physical and mental wellbeing The LUX* Belle Mare Spa is at the heart of a beautiful garden and includes sauna, hammam and hydrotherapy facilities.

Treatments are subject to prior booking.
The spa complex is equipped with 11 rooms, including:
• 2 Double rooms
• 7 Single rooms
• 2 outside massage Kiosks, with thatched roof
• 1 Vichy shower treatment room
• 1 Hammam
• 1 Sauna
• 1 Cold plunge pool
• 1 whirlpool
• 1 hairdressing saloon

Kids and Teens
Kids Club (9 a.m. – 10 p.m.)
The Kids Club has a spacious internal room and a closed external park for outdoor activities. The qualified hostesses are there to look after and entertain the children aged from 3 to 12 years and maximize their holiday enjoyment. A babysitting service is also available on demand for a fee (to be booked 24 hours in advance).

Dinner for the children is served at 6.30 p.m.
Teens Club
The Teens Club proposes, for children aged above 12 years, activities such as video games, pool billiards, table football and organisation of excursions outside the hotel. The club is opened during the school holidays period.

Boutique
We welcome you to visit the LUX* Belle Mare's Boutique, located neat the lobby. The Boutique is open between 8.30 a.m. and 10.00 p.m. and offers a selection of exclusive handicrafts and garments creations.

Conference Rooms
LUX* Belle Mare offers excellent facilities for incentive groups and team building activities. Two conference rooms are available:
• L'Atlantide (135 sq metres) is air-conditioned and offers seating capacity of 80 participants theatre-style or 40 participants boardroom-style.
• L'Océanide (26 sq metres) can accommodate 14 participants in seated boardroom-style.

Standard equipment is provided on a complimentary basis to residents, including flip charts, retro projector, lectern, DVD player, video projector and wall mounted screen. Other accessories, including WIFI connection, can be made available on request (for a fee).

Other facilities
Concierge service, business centre, car rental, sightseeing tours, infirmary, games room, library, laundry service, ELounge with Internet access (for a fee).
(Opening / closing hours are subject to change without prior notice)

LUX* Belle Mare - weddings
The vast swimming pool and its coconut palms lit up in the evenings is one of the most romantic and beautiful sights you can ever imagine.

Whether you want to dress up a little for a gourmet dinner in Indouchine or sit on the beach in the Mediterranée restaurant, this hotel has everything.
There is never more than one wedding on any given day as, on your special day, the team will be looking only after you. Guests who have a specific date in mind should make sure they book early!

Various wedding options are possible and we at Paramount Travel are here to help you choose - please contact us with your details.


Speak to Someone Who's Been ! - Tel: 0113 2773 663