Speak to someone who's been !



Championship Golf Courses - visitors most welcome


Twin Centre holidays Safari South Africa

Shopping in Dubai
a few nights stop-over

Kids Fun and activities
something for everyone
they just love it !


FREE Water sports at most of our resorts in Mauritius



Diving Coral Reefs, shipwrecks and fantastic marine life species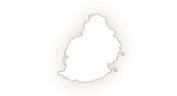 Fishing in Mauritius
Marlin Fishing, Deep Sea Fishing, Big Game Fishing..
it's all the same thing to the Big Boys
who like their boat and sea fishing !



If you travel to Mauritius and you're into boat-sea-fishing,
then I would think big-game-fishing or deep-sea-fishing to
give it it's other name, is for you.

Mention fishing in Mauritius and we are not talking here about spending a relaxing morning , afternoon or whole day at the side of a some tranquil lake or river in the countryside
waiting for the fish to 'bite' !

Oh No ! - we are talking 'big boys games' here and its anything
[but] relaxing, for Mauritius is renowned for Big Game Fishing and Blue Marlin in particular.

'Big Game Fishing' derives its very name from the 'tussles and struggles' [ the fight ], that goes on beween man and Marlin (Blue Marlin), when they 'take each other on'
at the the opposing ends of 'the line'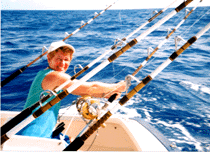 Mum holding-on !
"When is it best time to do deep-sea-fish?"
Between November & April is the prime time to catch record-size Blue Marlin.

One of the world's top fishing spots is a couple of miles off Le Morne. Here the deep water's currents attract small fish pursued by huge predators. marlin, sailfish, barracuda, wahoo, tuna and shark are common.

Enjoy !

PS . I look forward to assisting you with your Big Game Fishing enquiries - Kirstine

Anglers' Paradise - All year round!

Serious anglers will love the superb deep-sea fishing in Mauritius. Big-game fishing is available all year round, althought the best opportunities are from October to April.

The water around Mauritius supports a healthy population of blue and black marlin. Shoals of yellowfin tuna (65 - 90 kg) move into Mauritian waters in March and April while wahoo, said to be the fastest swimming fish in the sea, are prominent in September.
Other challenges for anglers are the spectacular sailfish (around 45 kg), which flies through the air when hooked in an acrobatic display of anger; bonito, a small species of tuna; and blue, hammerhead, mako, tiger and black and white fin shark.

Most hotels can book deep-sea fishing boat trips. Boats come equipped with a radio and trolling equipment for live bait and artificial lures. Large fleets can be found at the Corsaire Club at Trou Aux Biches (North West Coast), and Le Morne Anglers Club in Black River (South West).

Mauritius holds several world fishing records (IGFA), including that of the mako shark of 1115 lbs - the blue shark of 400 lbs - a bonito 45.5 lbs -a white tuna of 224 lbs and a becune of 125 lbs. African records (GUFA) mention that of the yellow tuna of 212 lbs a white tuna of 224 lbs. Other specimens recently caught include blue marlin of 1430 lbs and 1355 lbs. Fishing boats can be hired from almost all the hotels.

As mentioned most of the big hotels run boats and there are several Mauritian boat clubs. Visitors can also hire cheaper local fishing boats if they are not too choosy about who and where they sling their hooks.

Some companies have a minimum hire time of around six hours and each boat can normally take five to six anglers. Expect to pay around £400 (Rs15,500) per boat (for a full day) when hiring from upmarket fishing centres or hotels, but local operators may drop 50% if approached directly. Try a spot of haggling to get the price down.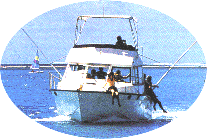 "Be Careful!"
Before accepting a cheaper deal, make sure you know exactly what you will be getting for your money.. better still get them to write it down - genuine operators will almost certainly do this as a matter of 'good practice'.

Most operators lay claim to all fish caught on their boat, but you will probably receive a small share of the catch.
" I will be delighted to arrange a trip for you" - Kirstine.

Ask your hotel to recommend a reputable big-game fishing organisation, or alternatively if booking your holiday with Paramount Travel [we] will be delighted to pre-book a fishing boat for you prior to departure, so as to avoid disappointment.

This is strongly recommended during the Marlin season.

With several world records to their name, the Paradis resort has a fleet of aptly named "Challenger" fishing boats, by far the best on the island, proffessionally manned and equipped, capable of catching the 'biggest blue marlin' that cares to come close.
| | |
| --- | --- |
| | |
Speak To Someone Who's Been !
Telephone: ( 0113 ) 2773 663

or alternatively
associated links
< Diving >

< Mauritius Resorts Map >

< Back to Home Page >


Flic-en-Flac


Hilton Suite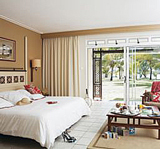 Shandrani
all inclusive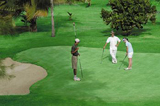 Golf - Shandrani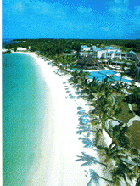 Residence




Paradise Cove




Residence Pool/Bar


Paradise Cove




Suite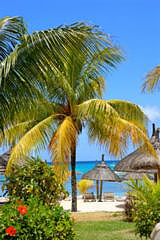 Merville Beach


Visit the
Beautiful
Countryside
Mauritius is more
than just
gorgeous beaches
and the warm, clear, turquoise, waters of the Indian Ocean.