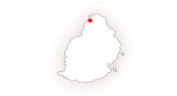 Le Victoria Hotel Mauritius
relaxing in luxury

Accommodation : Le Victoria - Mauritius
Rooms 254
Superior (60 m2) (including 37 interleading) 154
Deluxe (60 m2) (including 17 interleading) 76
Family Apartment (120 m2) 15
(including 9 interleading with 9 Superior rooms
and 6 interleading with 6 Deluxe rooms)
Junior Suite (75 m2) 6
Suite (120 m2) 2
(including 1 Suite interleading with 1 Superior room
and 1 Suite interleading with 1 Deluxe room)
Executive Suite (120 m2) 1
Non-smoking policy

Le Victoria Hotel Mauritius - standing majestically on the protected Western coast of Mauritius, overlooking a bay sheltered from the trade winds, Le Victoria is halfway between the fashionable centre of Grand-Baie and Port-Louis, the capital.

This exclusive and spacious hotel features an array of facilities that conjures up all that is relaxing while underlining luxury.
| | |
| --- | --- |
| Check this out . . . | . . should you have any questions on the Le Victoria Hotel Mauritius or just need to talk to someone - please do not hesitate to contact me - "Kirstine" |
Special Facilities :
• Located on the protected North-West coast of Mauritius
• Halfway between the tourist centre of Grand-Baie and the capital Port-Louis
• Very spacious and comfortable sea-facing accommodation
• Accommodation and facilities for families including Apartments with two
bedrooms and two bathrooms
• Three restaurants offering a variety of cuisines
• A wide range of land and water sports
• A Sports Centre featuring 5 rooms for sports and fitness
• An optional "All-Inclusive" package
• A well-equipped and modern conference room and two syndicate rooms

Accommodation :
Rooms 254
Superior (60 m2) (including 37 interleading) 154
Deluxe (60 m2) (including 17 interleading) 76
Family Apartment (120 m2) 15
(including 9 interleading with 9 Superior rooms and 6 interleading with 6 Deluxe rooms)
Junior Suite (75 m2) 6
Suite (120 m2) 2 (including 1 Suite interleading with 1 Superior room
and 1 Suite interleading with 1 Deluxe room)
Executive Suite (120 m2) 1
Non-smoking policy

Room interiors are strictly non-smoking areas. Smoking is permitted, however, on terraces/balconies.

Room service from 7 a.m. to 11 p.m. (tray charge).
N.B. On arrival, check-in is at 2 p.m.
On departure, check-out is at noon.

Room Features Include :
All rooms at Le Victoria Hotel Mauritius are sea-facing and possess the following facilities :
Individually controlled air-conditioning - Private bathroom with bathtub, shower and separate toilets - Double queen-size bed - Terrace/balcony - Minibar - Individual safe - Hair-dryer - Magnifying mirror - Telephone with international direct dialling - Television (satellite channels) - Complimentary tea and coffee facilities - Electricity: 220 Volts.
All Family Apartments feature two bathrooms.

Restaurants & Bars :
Dress code
Daytime: casual
Night-time: smart casual - shirt and trousers
Non-smoking policy
Smoking is permitted in open-air areas of selected restaurants and bars.
Smoking is not allowed outside those areas.

Le Superbe
Main restaurant overlooking the pool and lagoon, open everyday.
Integrates a 30-seat Bob Marlin restaurant for children.
Breakfast: buffet style, from 7 a.m. to 10 a.m.
Lunch: "A la Carte" from noon to 5 p.m.
Dinner: international cuisine and "live cooking" from 7 p.m. to 9.30 p.m.
Seats: 400.

L'Horizon
Beach restaurant open 6 days a week. Seafood specialities and "fish
market".
Dinner: (on reservation) from 7 p.m. to 9.30 p.m.
Table d'hôte menu within the half-board
"A la Carte" (with a supplement on the half-board credit)
Lobster festival twice a week (with supplement)
Seats: 50.

La Casa
Romantic Italian restaurant open 6 days a week.
Boasts a panoramic view over Port-Louis.
Dinner: (on reservation) from 7 p.m. to 9.30 p.m.
Table d'hôte menu within the half-board
"A la Carte" (with a supplement on the half-board credit)
Seats: 80.

Le Corail Bleu Bar
Main bar. Ideal to gaze at magnificent sunsets over the sea.
Open from 10 a.m. till midnight.
Selection of snacks from noon to 5.30 p.m.
Pastries from 3.30 p.m. to 5.30 p.m.
entertainment
Local band - Folkloric dances - Shows.

Sports Centre :
Le Victoria Hotel Mauritius sports and fitness centre includes the following . .
1 room for cardio and body-building - 1 room for spinning and aerobics -
2 rooms for personal training - Dressing rooms - Hammam and sauna (gents and ladies) - Pilates (personal training) - Power plate (personal training).

Land Sports :
Tennis (3 floodlit courts) - Table tennis - Volley-ball - Football - Mountain
biking - Bocciball.

Water Sports :
Water-skiing - Windsurfing - Sailing - Kayak - Pedal boat - Glass-bottom
boat - Scuba diving - Snorkelling - Aquagym - Deep-sea fishing.
N.B.All sports are free of charge except: scuba diving, deep-sea fishing, mountain biking, spinning, pilates, power plate, tennis balls, private coaching.

Other Services :
Mini-club (for children aged 3 to 12) - Baby-sitter (12-hr notice) - Boutiques - Duty-free jewellery - Hairdresser - Beauty parlour - Wellness Centre - Infirmary - Laundry and dry-cleaning - Excursions - Car hire - Fax - Complimentary WIFI/ADSL.
Distances
Airport 60 km
Port-Louis (capital city) 15 km
Curepipe (shopping) 30 km
Grand-Baie (shopping) 12 km

Credit Cards :
American Express - Visa - Mastercard - Diners.
N.B. Personal cheques are not accepted.

Conference Room :
Air-conditioned.
Capacity: Classroom style: 100 pax.
Theatre style: 180 pax.

Syndicate Rooms :
Le Récif
Capacity: Classroom style: 40 pax.
Theatre style: 80 pax.
Board Room
Lounge and private mini-bar.
Capacity: meeting of 12 pax.
Equipment: TV - Video - Lectern - Conference board - Overhead projector -
Public address system - 2 lapel microphones - 1 HF (hands-free) microphone - 2 table microphones - LCD projector - CD/DVD/Video projector - Screen (3.6m X 2.65m) - Flip Chart - Pencils and paper.
N.B. Additional equipment, lunches and cocktails upon request.



Le Victoria Hotel Mauritius is unique insomuch it offers a more quiet and relaxing atmosphere, while at the same time is closeby to the popular tourist resort of
Grand Baie - which is handy for shopping and the local restaurants
Speak to Someone Who's Been ! - Tel: 0113 2773 663