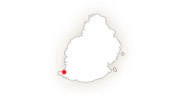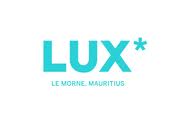 LUX* Le Morne Mauritius
Possibly the Best of Mauritius Hotels for Comfort and Sheer Relaxation



Accommodation : LUX* Le Morne - Mauritius

Total number of rooms: 149 Interconnecting rooms:
• 4 Junior Suites are interconnecting
• 15 Ocean Junior Suites communicate with 15 Prestige Junior Suites

Number of rooms with twin beds:
• 15 Superior Rooms
• 7 Ocean Suites
• 8 Junior Suites

Rooms and Suites Sharing Policy
•Superior Rooms can accommodate 2 adults or 2 adults + 1 child or 2 adults + 1 baby
•Deluxe Rooms can accommodate 2 adults.
•Junior Suites can accommodate 2 adults or 2 adults + 1 child or 2 adults + 1 baby.
•Ocean Junior Suites can accommodate 2 adults.
•Prestige Junior Suites can accommodate 2 adults.

Rating 5-Star

Note:
Baby: under 3 years old
Child: 3-11 years old
Teenager: 12-17 years old

As one stares up, the Morne Brabant, majestic and protective, it reveals itself, facing the sumptuous suites, an infinite immaculate white sandy beach, where the lagoon extends its wonderful view accompanied by the gentle sounds of the waves.

This is one of our favourite spots on the island and is home to three fabulous hotels .
There, discreetly nestled amidst the lush green vegetation of its surrounding gardens, a fabulous hotel, a dream resort: LUX* Le Morne.

LUX* Le Morne exudes the sweetness of life, the Dolce Vita serenity: sweetness of a glance over the water, of a magical twilight over the golden lagoon, warmth of a caress on the wood, subtle fragrances of a frangipani tree, gentle melody of the breeze rustling within coconut palms…
LUX* Le Morne Mauritius : a relaxed way of life.

| | |
| --- | --- |
| Check this out . . . | . . should you have any questions on the LUX* Le Morne Mauritius in particular or just need to talk to someone about Mauritius in general - please do not hesitate to call me ! |

Key Points
LUX* Le Morne Mauritius has the following key points worth mentioning, but not restricted to :-
•Chalet style architecture fully integrated in a lush tropical garden
•Understated luxury and barefoot elegance
•Authenticity: traditional fishermen villages nearby the hotel (reminiscent of old times)
•Luxury isolated retreat – unique – entirely renovated hotel
•Prime location – protected from trade winds by the Morne mountain (UNESCO site)
•Magnificent 800 metres long beach and ideal lagoon for swimming
•4 swimming pools (main one has a children section + another one has a swim up bar)
•Hotel Boutique
•Most beautiful sunsets
•All rooms facing the sea
•Variety of restaurant styles and venues (4 restaurants + 2 bars)
•Thai Gastronomic restaurant
•All Spa treatment rooms are equipped with hydro mattresses
•SPA driven under Pevonia's expertise (a bio brand)
•WIFI access throughout the hotel (for a fee)
•Daily Yoga sessions under the Badamier tree

Distance
•Airport: 38 miles (60 km)
•Capital city (Port-Louis): 25 miles (40 km)
Rooms and Suites facilities
•All Rooms and Suites have a balcony or terrace with sea view or partial sea view
•Air-conditioning and ceiling fan
•Bathroom with bath, separate shower and separate toilet
•International Direct Dialing facility
•Additional telephone in the bathroom
•Satellite TV and music channels
•LCD TV Screen and DVD player
•Magnifying bathroom mirror
•Free of charge Ipod sound system (in suites and on request in the other rooms)
•Minibar
•WIFI access throughout the hotel (for a fee, except in the E-Lounge)
•Personal safe
•Hair dryer and razor socket
•Electric kettle
•Complimentary tea and coffee facilities
•220-240 volt electric sockets
•Outdoor shower (Prestige Suites only)


Restaurants and Bars
LUX* Le Morne - 4 Restaurants & 3 Bars
A subtle perfume, a special flavour, an authentic taste, quality products, a simple but elegant table…. LUX* Le Morne artfully conjugates strong and refined aromas throughout its four restaurants in an original and
talented worldwide cuisine: Thai, Mediterranean, Mauritian Horizon
•Seating capacity: 200
•Breakfast and dinner
•Open from 7.00 a.m. to 10.30 a.m. and from 7.00 p.m. to 10.00 p.m.
•International cuisine (à la carte, gala dinners and thematic buffets)

Sharing and discovery are the Horizon restaurant's motto: sharing, with
the captivating cooking show that takes the centre stage and invites
diners to experience flavours and tastes and interact with the expert chefs, discovery through the alternation of thematic evenings, "à la carte" dinner, buffet and other events.

Nipa
•Seating capacity: 40
•Gastronomical Thai Restaurant (dinner only)
•Open from 7.00 p.m. to 11.00 p.m. (closed on Mondays)
Four letters as simple as the cuisine of this restaurant; fine and varied.
Nipa is the place for the amateurs of prestigious Thai gastronomy, in
elegant pure settings and luxury service that further enhance the richness
of the dishes and aromas. Enrapturing beauty and flavours.

0bergine
•Seating capacity: 60
•Beach Restaurant - Mediterranean cuisine
•Lunch and dinner
Open from noon to 4.00 p.m. and 7.00 p.m. to 10.00 p.m.
A perfumed cuisine which exalts the authenticity of Mediterranean
products: Aubergines, olive oil, basil and other aromatic herbs, naturally
perfumed tasty grills compose this "cuisine du soleil". Obergine: a simple,
healthy, open-air cuisine by the beach, under the shade of the straw
shelters. A melodious cuisine under the sun.

Nautile
•Seating capacity: 170
•Lounge and bar
•Open from 10.00 a.m. to 6.00 p.m. for lunch and snacks and for cocktails
from 6.00 p.m. to 1.30 a.m.
Under the shade of a large veranda near the beach, the Nautile allows for
some pleasant moments of relaxation over Mauritian dishes. A light, easy
going atmosphere prevails within the open rustic settings, ideal for an
informal lunch under the soft breeze and the splendid three metres long
aquarium further invites guests to enjoy a relaxing pause in between two
activities.
As night falls, the Nautile transforms into an animated and joyous cocktail
bar where guests share their experiences and celebrate the end of
another marvellous day at LUX* Le Morne..
Ilot and Oasis
Pool Bars
•Open from 10.00 a.m. to 18.00 p.m.
Ilot, with its swim-up bar, and Oasis both propose fresh fruit juice,
refreshing cocktails, tasty pastries and other delicious treats throughout
the day.
Dress Code
•Beach wear during the day
•Smart casual required after 6.30 p.m.
Beach Service
Light fruit treats, refreshing cocktails and drinks are served right under your beach parasol throughout the day.
Room Service:
Daily around-the-clock room service provided.

Private Dining
LUX* Le Morne can arrange a private dinner party on the beach or in the gazebo for couples, families or groups of
friends.

Evening Entertainment
A variety of soft jazz, piano bar and dancing entertainment is available throughout the week. Shows are held
twice a week.

Wellbeing and Leisure Fitness Centre
The fitness room is equipped with high quality, modern equipment, for the guests who are keen to keep in shape. Body-building, stretching, progressive and adapted exercises to keep fit, while respecting the
expectations and needs of each and everyone.

Swimming Pools
The hotel boasts 4 superb child-friendly swimming pools.
The main pool is located in the centre of the resort, with two further pools, located to the North and South sides respectively, ensuring you are never too far from a poolside. The North side pool meanders through the
gardens, whilst the South side infinity pool seems to merge into the ocean below.
The fourth pool is located in the Spa.

Moov Activity Centre
For adults and adolescents more than 12 years old. Organization of original and dynamic activities.

Water Sports
Free of charge: windsurfing, pedal boats, kayaks, mini-sails, dinghies, snorkelling, glass-bottom trips and waterskiing.
For a fee: speedboat rides, scuba diving (PADI), big game fishing and ski tube rides.

Inland activities
Naïade lays much emphasis on the respect and preservation of this exceptional site and values up this proximity with nature. Guests are invited to enjoy this site by taking a stroll in the park and discover its unique natural
tropical scents, enjoy a pleasant moment of golf or simply listen to the melodious sound of water trickling in the natural ponds and waterfalls.

Two nearby 18-hole golf courses are available (Tamarina and Bel Ombre).

Free of Charge activities:
Fitness Centre, beach volley, aquagym, stretching, table tennis, pétanque, and flood lit tennis courts.
For a fee activity: Bicycle hire.

Nymphéa Spa
Open everyday from 8.30 a.m. to 8.00 p.m.
In a refined ambience, the 2,400 sq metres wide Nymphéa Spa offers whirlpool, hamman, sauna and infinity pool facilities, along with the following treatment rooms:
•7 Double Treatment Villas
•1 Double Oriental Massage Kiosk (with 2 Thai mattresses)
•1 Vichy Shower treatment hydrotherapy room
•1 manicure and pedicure Beauty room
•2 Outdoor Double Massage Kiosks

Boutique
We welcome you to visit LUX* Le Morne's Boutique, situated near the hotel lobby. Open from 8.30 a.m. to 8.00 p.m. the Boutique offers a selection of exclusive creations, including local handicrafts and garments, as well as our personal collection with a design label.

Kids and Teens
Kids' Club - Twinkle
The "Twinkle" Kids Club is created for children aged between 3 to 12 years old and is open from 9 a.m to 10.00 p.m. A specially trained and qualified team looks after the children and ensures that they have fun and an
enriching experience.
Children can have dinner at the Kids club from 6.00 p.m. to 7.00 p.m.
Babysitting services are available on request for a fee.

The Teens Club – Djembe
The Teens Club, meeting point of adolescents, is open from 9.00 a.m. to 10.00 p.m. and arranges various activities for teenagers, including excursions outside the hotel. Early evening Djembe, Disco and Mauritian
dancing lessons are dispensed by the hotel entertainers. The club operates during the school holidays period.

Conference and Seminar Rooms
LUX* Le Morne has an air–conditioned conference room (55 sq metres) which can accommodate 40 people seated theatre–style and 20 seated boardroom style. There is no charge for hotel residents.

Standard equipment is available free of charge for residents and includes a slide projector, video and DVD players, a microphone, a flip chart, a lectern and wall–mounted screen. WIFI access is available for a fee. Other items can be made available on request and for a fee. Secretarial services, fax and photocopying services are also available.

Other Facilities
Concierge desk, Business Centre, car hire, sightseeing excursions, information desk, infirmary, hair dressing
saloon, library, games room, laundry service. The hotel can also arrange thematic weddings.

Honeymoons
LUX* Le Morne - welcomes honeymoon couples to its hotels and we aim to ensure that you have a wonderful time throughout your stay. There are few more romantic or exotic places anywhere in the world than this wonderful island of Mauritius with its gorgeous settings.
All honeymoon couples will find a bowl of fresh fruit waiting for them in their rooms at the LUX* Le Morne, with a pareo for the wife and a T-shirt for the husband, with of course a bottle of bubbly!
To make your holiday even more romantic, honeymooners and wedding couples can opt for a whole range of extras – and if there is something special you want, always ask us and, if it is humanly possible, we will oblige!
Weddings
We at Paramount Travel - have considerable experience in organising weddings and honeymoons in this the most beautiful of tropical settings, together with our knowledge and team of experts in Mauritius - (so you see) - your satisfaction is assured.
Our best endeavours to provide you with a good basic knowledge and info' on the LUX* Le Morne - may raise more questions - please do not hesitate to contact and .....
Speak to Someone Who's Been ! - Tel: 0113 2773 663