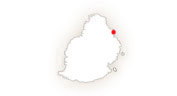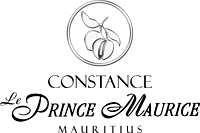 Prince Maurice Mauritius
Set in 60 hectares of private land - guests privacy is assured

Accommodation
• Junior suites : 76 (70 m2)
• Senior suites : 12 (130 m2)
• Princely suite : 1 (350 m2)
Le Prince Maurice - Mauritius was named after Prince Maurice Van Nassau, Stadhouder (Governor) of Holland, the pioneer of the spice trade in the Indian
Ocean and to whom the hotel pays tribute. Constance Le Prince Maurice opened its doors in mid-November 1998.

An Outstanding Location - Le Prince Maurice enjoys an idyllic location on the north-east coast of Mauritius. It is 15 minutes from the airport by helicopter and 35 km from the capital Port Louis.

Le Prince Maurice is situated on 60 hectares of private land which is completely unspoilt, sheltered from the prevailing winds and ensuring maximum privacy for its guests. Its tropical gardens consist of rare and luxuriant vegetation and the calm turquoise lagoon blends perfectly with the fresh green hinterland and the secluded beaches of brilliant white sand. A natural fish reserve situated in the western part of the hotel adds to the uniqueness and natural beauty of the Le Prince Maurice.


Check this out . . .
Please give me a quick call if you have any questions - or just want to talk with someone - not a problem !
' Kirstine '!

Suites
• Junior suites : 76 (70 m2)
• Senior suites : 12 (130 m2)
• Princely suite : 1 (350 m2)

Rooms facilities
Each suite at the Prince Maurice features air-conditioning, bath with bathtub, double vanities, separate shower/WC, hair dryer, minibar, safe, desk, satellite TV/DVD/CD player, Hi-Fi, telephone/answering machine, complimentary WIFI internet access, furnished terrace or balcony.

Junior suites
• In buildings with thatched roofs and a maximum of 8 suites. There are 68 suites on the ground and first floor (with sea view or overlooking the tropical garden), and 8 suites on stilts overlooking the natural fish reserve. They comprise of one bedroom with a sitting area. Interleading Junior Suites are available.

Senior suites
• Individual villa type with thatched roof. Nine Senior suites offer direct beach access and a heated private pool. 3 suites (without private pool) are on stilts overlooking the natural fish reserve. In addition to the standard facilities the suites comprise of a bathroom with a whirlpool bathtub, outdoor soaking bath, separate living room with dining/seating area, guest shower/WC.

One Princely suite
The Prince Maurice Mauritius offers just one Princely Suite ...
• Located directly on the beach in a secluded part of the hotel grounds that offer utmost privacy, the Princely suite also benefits from three individual terraces each facing a different part of the ocean and the lagoon.

• Comprising of 2 Junior suites and 1 Senior suite with a patio. Similarly equipped as Junior and Senior suites. In addition kitchenette for service staff, terraces with dining/seating area and 2 private pools.

Restaurants
L'Archipel (180 seats / opening hours: 07.30 - 10.30, 12.30 - 17.00, 19.30 - 22.30)
• L´Archipel restaurant is located in the main building, overlooking the pool and the beach and partly open-air. Open for breakfast, lunch and dinner. It offers à la carte menus with light Mauritian enhanced gourmet food and themed buffet dinners.

A new Asian Corner has been opened within the restaurant and will serve four nights a week a fantastic selection of Japanese, Thai, Chinese, Indonesian and Indian cuisine. There will also be a slight Mauritian influence - for example there is 'Mauritian flavoured Maki' as a starter. The Asian Corner is available to guests on a half board basis at a supplement.

Le Barachois (40 seats / opening hours: 19.30 - 22.30, closed on Thursdays)
• The unique floating restaurant comprises of five decks, located amongst the natural fish reserve, which is reached via a wooden
pathway. Le Barachois overlooks the lagoon with an unspoiled view of a mountain range - the sunset is breathtaking. The restaurant
is open for dinner only and offers daily specials including grills, seafood and Mauritian delicacies.

Le Beach Deck (60 seats / opening hours: 12.30 - 17.30)
• This restaurant is located on a wooden deck directly on the beach. It is open for lunch, offering a light à la carte menu and snacks.
Open for dinner for special themed evenings.

The Bars
The Laguna Bar (opening hours: 9.00 - 00.00)
• Situated in the main building, the bar overlooks the pool and the beach and has two sundecks. The bar serves perfectly mixed Cocktails and has live entertainment every night (piano, sitar, concert flute, jazz). Laguna Bar proposes as well a Juice Bar by the pool open from 9 am to 5 pm.

The Lotus Lounge Bar (opening hours: 18.30 - 23.30)
• The trendy Lounge Bar is located in the main building, adjacent to L´Archipel restaurant. Ideal for an aperitif before dinner and after dinner drinks in an elegant and intimate atmosphere.

Fitness Centre Bar (opening hours: 09.00 - 20.00)
• Situated in the Spa de Constance, it specializes in healthy drinks and vegetable juices. Hot and iced infusion and selected hot tea and fresh fruits.

Le Spa de Constance with Institut de Guerlain Health and Fitness Centre
(opening hours: 08.00 - 22.00)
Situated in the hotel's gardens, the centre reflects the hotel's style with a calming architectural design and relaxed atmosphere. It offers a wide range of health and sports facilities.

Free facilities:
Thermal swimming pool with sun lounge chairs - Air-conditioned squash court - Fully equipped gymnasium - Sauna - Plunge pool - Steam bath

Payable facilities:
• Hairdresser
• Massages, beauty and body treatments at Le Spa de Constance and Institut de Guerlain
• Yoga and T´ai Chi Chuan

Land and Water Sports facilities
The Prince Mauriicel offers a wide range of leisure activities.

Free facilities:
Two floodlit tennis courts (synthetic floor, rackets (for rent) free of charge / balls payable) - Bicycles - Practice putting green - Hobie Cats® - Waterskiing - Catamaran - Laser boats® - Pedalos® - Glass-bottom boat - Snorkelling equipment - Windsurfing - Kayaks

Two 18-hole Golf courses: Guests can play free of charge at Constance Belle Mare Plage's "Legend" and "Links" golf courses, located approximately 5 minutes drive from Constance Le Prince Maurice, free shuttle service to and from the hotel is provided between 7.00 to 19.30.

Payable facilities:
Fly fishing - Boat excursions - Catamaran cruise - Deep sea fishing - Scuba diving PADI & CMAS - Parasailing Lessons: tennis, waterskiing, windsurfing, kife surfing, sailing, diving and golf.

Additional Facilities
The Children's club (opening hours 09.00 - 21.00)
• "Les Petits Princes" has a games room, dining area and private children´s pool and welcomes children aged from 4 to 12 years.

Indoor and outdoor activities organised daily under supervision. Children's menus and babysitting are payable, available on request.

Library
• Offers a wide range of books, CD's, DVD's and indoor games & 2 MG5 for the comfort of our guests - free of charge.

Meeting Facilities
• The "Anthurium Lounge", our Business centre proposing conference facilities for up to 16 persons is equipped with standard modern technology.

Shopping Facilities
• Duty free shops: Le Prince Maurice Private Collections (clothes) | Bijem (jewellery) | Beauport (beach accessories & souvenirs)
| Karl Kaiser (Cerrutti 1881) - men's wear from tailor-made Classical to ready-to-wear outfits | Anya Hindmarch Shop
(bags, shoes and accessories).

Other Services
• Laundry and dry-cleaning are available 7 days a week
• Doctor on call
• The "Orchid Lounge" - Arrival/Departure lounge with shower rooms (free of charge)
• Excursions and car rental desks
• Limousine and helicopter transfers available on request (helipad on site)
• WIFI (wireless Internet access) free of charge in all public areas.
• Quick and personalized departure procedures at the airport (payable access to the lounge La Terrasse)
• Fast track check-in at the Hegonia Lounge situated at the hotel prior to departure to the airport for all guests travelling either by Air Mauritius or Air France at a minimal fee.

Useful information
• Voltage: 220 volts
• Local currency: Mauritian Rupee
• All extras at the hotel are charged in Mauritian Rupee and are subject to 15% VAT
• Time difference: + 2 hours in summer and 3 hours in winter (Europe)
• Reconfirmation of guests' flight departure tickets is imperative
• A valid international license is required to rent cars
• Temperature: between 28°C and 34°C in summer and 20°C and 30°C in winter (day time)

The Prince Maurice Mauritius - is 'right-up-there' with the very best of the 5 Star hotels in the Indian Ocean.
. Its' setting and location - in its' very own huge private estate, makes it a
' real holiday hide-away '.
Should you have any ' special requests - or would like to speak to someone who's been please do not hesitate to call.