Kirstine


Hotels & Spa Resorts


Hotels Mauritius

Belle Mare Plg

5

LUX* Belle Mare

5

Canonnier Le

4

Coco Beach Le

3

Dinarobin

5

Hilton

5

Heritage Awali

5

LUX* Grand Gaube

5

Maritim

4

Merville Beach

3

Mauricia Le

4

Oberoi

5

Paradis

5

Paradise Cove

5

Prince Maurice

5

LUX* Le Morne

4

Le Meridien Ile Maurice

4

Royal Palm

5

Residence

5

Sands

4

Shandrani

5

Saint Geran

5

Sofitel

5

Sugar Beach

4

Touessrok Le

4

Trou Aux Biches

4

Victoria Le

4




There can be a huge difference in some of
the hotels, even though they may have the
same star ratings

Speak To Someone Who's Been !


Championship Golf Courses - visitors most welcome


Twin Centre holidays Safari South Africa

Shopping in Dubai
a few nights stop-over

Kids Fun and activities
something for everyone
they just love it !


FREE Water sports at most of our resorts in Mauritius



Diving Coral Reefs, shipwrecks and fantastic marine life species


Your Financial Protection
ABTA No. 47168
Home
-
Enquiry Form
-
Email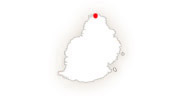 plus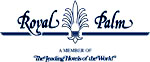 Le Royal Palm Mauritius
Top Star of the 5 Star Hotels in the Indian Ocean
Accommodation : Royal Palm - Mauritius

Suites 84
Junior Suite 57
Tropical Suite 4
Palm Suite 7
Garden Suite 3
Senior Suite 8
Penthouse 1
Presidential Suite 3
Royal Suite 1

The most prestigious address in the Indian Ocean. Le Royal Palm Mauritius combines the traditions of Mauritian hospitality with international standards of exquisite luxury.

Built on a prime site in fashionable Grand Bay, the signature haute cuisine and impeccable service create the perfect setting for an unforgettable experience.
| | |
| --- | --- |
| Check this out . . . | To be at the Royal Palm Mauritius is not just about spending a holiday in luxury, it's an 'experience' - one has to stay there to really appreciate its' splendour and uniqueness - if you have any questions - please give me a quick call - I'll be pleased to discuss them with you - "Kirstine" |

• 24-hour room service.
• Electricity: 220 volts.
• Lift located next to the Reception.
• On arrival, check-in is at 2 p.m.
• On departure, check-out is at noon.


Features of the Suites
All Suites at Le Royal Palm Mauritius, are sea-facing and possess the following facilities:
Bathroom with shower and separate toilets - Walk-in wardrobe - Telephone
with international direct dialling - Fax on request - Individual safe - Individually controlled air-conditioning - Mini-bar - LCD television (satellite channels) - DVD player - Internet.

Non-smoking policy
Room interiors are strictly non-smoking areas. Smoking is permitted,
however, on terraces.

Restaurants & Bars
non-smoking policy
Smoking is permitted at the bar and on the outdoor terrace of the main
restaurant. Smoking is not allowed outside those areas.

Le Goellette
Main restaurant with a panoramic view over the bay. International and
local cuisine.
Breakfast: "A la Carte" and buffet from 7.30 a.m. to 10.30 a.m.
Dinner: "A la Carte" from 7.30 p.m. to 10.30 p.m.
Seats: 80.

Natureaty
Overlooks the lagoon. The menu offers an innovative "natural" angle
to its menus based on a low-fat diet with Asian influences.
Dinner: "A la Carte" from 7.30 p.m. to 10.30 p.m.
Seats: 35.

Le Bar Plage
Beach restaurant and bar set under a magnificent Badamier tree.
Bar open from 10 a.m. to 5 p.m.
Lunch: "A la Carte" from 12.30 p.m. to 5 p.m.
Seats: 70.

The Bar
Opens from 10 a.m. to midnight; musical entertainment at night.
Entertainment
Piano bar every evening from 7 p.m. Band playing in the evening up
to midnight.

Other services
Concierge.
Mini-club: housed in a spacious facility dedicated to children aged 3 to 12.
Baby-sitter: on request; 24-hour notice required.
Royal Palm boutique, Parure (jewellery boutique).
Transfers on request: Rolls Royce Phantom, BMW X5, helicopter.
Complimentary WIFI/ADSL.

Sports
Water-Sports
Water-ski - Windsurf - Kayak - Sailing - Glass-bottom boat - Snorkelling - Private boat excursions.

Sports Centre
1 pilates studio - 1 cardio room - 1 fitness room - 1 room dedicated to
Kinesis and Power Plate - 1 squash court - Table tennis - 3 tennis
courts - Private coaching.

Credit cards
American Express - Visa - Mastercard.
Cheques are not accepted.


Le Royal Palm Mauritius - for location, service, exceptional high standards in all departments - is unequalled - members of Paramount Travel have stayed there and will be delighted to pass-on to you their actual experiences.
Speak to Someone Who's Been ! - Tel: 0113 2773 663


Visit the
Beautiful
Countryside

Mauritius is more
than just
gorgeous beaches
and the warm, clear, turquoise, waters of the Indian Ocean.